Welcome, Stranger! Inside, you'll find the information about LAIKA Films!
However, we deeply apologize because the Wiki is still under heavy and active construction. If you have free time and are willing, please do help out!
We are currently editing over 67 articles and 64 images and you can help!
About Us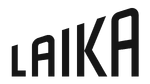 LAIKA Films Wiki, founded this 2013 by KRISTIN, is a website about LAIKA Films' productions. The wiki format allows anyone to edit unprotected articles. However, we're sorry to inform you, but the Wiki itself is still under active construction. We're currently editing and adding articles, and you can help!
About Moongirl
Moongirl is a short fantasy stop-motion film based on the original story of Michael Burger. It was produced by LAIKA Films and was released in 2005 and directed by Henry Selick, whom later directed Coraline. Read more . . .
About Coraline (film/novel)
Coraline is a horror/fantasy novella by British author Neil Gaiman, published in 2002 by Bloomsbury and Harper Collins. It was awarded the 2003 Hugo Award for Best Novella, the 2003 Nebula Award for Best Novella, and the 2002 Bram Stoker Award for Best Work for Young Readers. It has been compared to Lewis Carroll's ALICE'S ADVENTURES IN WONDERLAND and has been adapted into a 2009 stop-motion film directed by Henry Selick. Its film was produced by LAIKA and distributed by Focus Features.

Written and directed by Henry Selick, it was released widely in United States theaters on February 6, 2009, after a world premiere at the Portland International Film Festival. The film was made with Gaiman's approval and cooperation. The film opened to very positive reviews from critics and made $16.85 million during opening weekend, ranking third at the box office. As of September 2009, the film had grossed over $120 million worldwide. CORALINE won Annie Awards for best music, character design, and production design and received Academy Award and Golden Globe nominations for Best Animated Feature. Read more . . .
About ParaNorman
ParaNorman is a 2012 American 3D stop-motion animated comedy horror film produced by LAIKA, distributed by Focus Features and was released on August 17, 2012. The voice cast includes Casey Affleck, Tempestt Bledsoe, Jeff Garlin, John Goodman, Bernard Hill, Anna Kendrick, Leslie Mann, Christopher Mintz-Plasse, Kodi Smit-McPhee, Jodelle Ferland, Elaine Stritch, and Tucker Albrizzi. It is the first stop-motion film to use a 3D color printer to create character faces, and only the second stop motion film to be shot in 3D.

The film received a largely positive critical response, while it was a modest box office success, earning $107 million against its budget of $60 million. The film received nominations for the 2012 Academy Award for Best Animated Feature and BAFTA Award for Best Animated Film. Read more . . .
About The Boxtrolls
The Boxtrolls is an upcoming 2014 stop motion adventure film based on the novel HERE BE MONSTERS! by Alan Snow. Produced by LAIKA, it is being directed by Graham Annable and Anthony Stacchi, and written by Irena Brignull. The film stars Ben Kingsley, Simon Pegg, Elle Fanning, Isaac Hempstead-Wright, Toni Collette and Jared Harris. The film is currently scheduled to be released on September 26, 2014. Read more . . .
Laika Company
Laika, Inc. is an American stop-motion animation studio specializing in feature films, commercial content for all mediums, music videos and short films. The studio is best known for its stop-motion feature films, CORALINE in 2009, and PARANORMAN in 2012.
LAIKA is owned by Nike co-founder and Chairman Phil Knight, and is located in Oregon's Portland metropolitan area; Knight's son Travis acts as its President and CEO. The company has two divisions, LAIKA Entertainment for feature films and LAIKA/house for commercial content, such as broadcast and web advertising, branded entertainment and short films. Their feature films are distributed by Focus Features. See more . . .
Featured Films
Affiliated Wikis
Poll
Who is your favorite character?